Home
Videographer Lincoln
ALL YOU NEED IS AN IDEA . . .
WE CAN DEAL WITH THE REST
THE KAMARA TEAM
The Kamara team . . . Bringing Lincolnshire's Brands, Products and Processes to life using Creative, Ethical and Inspirational imagery.
JAMES WRIGHT - MD and Chief Photographer
It's all his fault – still loves his time behind the camera and developing client concepts.
SUE WARD - Office Manager, Client contact & Accounts
Sue has been an integral part of the business for almost 20 years. Loves her client liaison role so feel free to pick up the phone.
SHAUN SMITH - Senior Photographer / Videographer
Covering Social and Lincoln based commercial, studio and location. Has been with us since 2012  but working as a Pro photographer in Lincoln much longer – knows his stuff and although he doesn't travel as much as the boss, he works with clients all over the UK.
KATIE WARD - Graphic Designer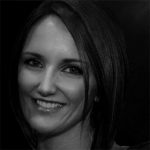 If you want it designing – Katie will design it! London trained with extensive experience in brand strategy, corporate identities and visual communication.  She has worked for some of the worlds biggest brands and has an extremely diverse portfolio from small logo concepts to full exhibition displays, books, websites . . . the list goes on!
HOWARD BOYLAN - Photographer / Videographer / Editor
Howard has been around photography and film all his life, and you can tell. Still full of ideas and instinctively knows what will work. His humour is sometimes described as dry (at best) but his work speaks for itself. Loves his golf and it shows in his portfolio. Some people were just born to do a specific job. "H" is one of those lucky few and we are fortunate to have him on the team.
KEITH LOCK - Photographer / Videographer / Editor
Keith has been part of the team for well over 10 years and prefers simply to get on with the job quietly than make a big deal about things. Conscientious and always learning Keith gets a strange buzz from working into the night or early mornings.